Literacy Curriculum
Welcome to the Literacy
At St. Bernadette Catholic Primary School, our aim is to support pupils acquiring the necessary knowledge, skills and understanding to become lifelong learners and linguists. Through Literacy, we strive to ensue that pupils are able to speak and write fluently so that they can communicate their ideas and emotions to others, and through their reading and listening, others can communicate with them (see attached documents below). This ensures that we not only develop the 'whole child' in which they have the fundamental tools to achieve in our school and the wide world beyond but the character and resilience needed to succeed in modern Britain. This is underpinned by our core values, whereby children are challenged, with support, and learn to develop diligence in order to improve their literacy skills.
Recognising that fluency in the English language is the foundation to success in all areas of the curriculum, the key skills of literacy development are reinforced, taught and exploited through every subject area. Teachers will seek to take advantage of opportunities to make cross-curricular links. They will plan for pupils to practise and apply the skills, knowledge and understanding acquired through literacy lessons to other areas of the curriculum.
Reading
This part of the curriculum is broken down into:
Word reading - the speedy recognition of familiar printed and decoding of unfamiliar printed word.This is underpinned by their specific focus on phonetic knowledge.
Comprehension skills - summarising the main ideas of a text, predicting what may happen based on evidence and clues given or using clues from the text to work out characters' feeling, actions or motives.
In order to develop pupils into independent readers, thinkers and learners, Guided reading plays an essential part of the teaching of reading from Reception to Year 6 and beyond. In KS1, pupils are grouped by ability and read individual copies of the same text, which matches the reading level of the group. In these sessions, a range of activities occur to match the learning objective which enables the teacher/teaching assistant to assess pupil's progress. In KS2, whole class guided reading occurs where everyone reads individual copies of the same text, focusing on the development of key comprehension skills including vocabulary development.
In addition, from Reception all the way through to Year 6, pupils take home a reading record and a book according to their ability which follows the same banding as the guided reading scheme. The expectations of reading at home are the same throughout the whole school: reading daily for 20 minutes. Space has been provided for parents/guardians to communicate with the teacher at least x1 week about the reading session at home.
Writing
Since the academic year 2017/2018, a new writing scheme has been introduced. The writing process is developed through the following:
Hook - The use of the 'hook', whether it be high-quality books, a visit to local place of interest or the use of videos to engage and motivate the pupils.
Process - Pupils will have the opportunity to engage in a cyclical process of planning, drafting, revising and editing their writing whether it be through teacher-child conferencing or use of independent and peer feedback to develop their writing composition.
Spelling - Since the 2014 Curriculum has been introduced, guidance is separate with Years 1 and 2 together, followed by Year 3 and Year 4 and then Year 5 and 6. Teachers will follow the scheme of work 'No Nonsense Spelling' which enables pupils to be taught spelling patterns and conventions and have the opportunity to practise these spelling skills.
Handwriting - Pupils will be taught how to form letters correctly in Reception and Year 1 and will be introduced to cursive handwriting in order to increase speed, fluency and legibility from Year 2 onwards.
Vocabulary, grammar and punctuation - The teaching of vocabulary, grammar and punctuation will be embedded in the writing process.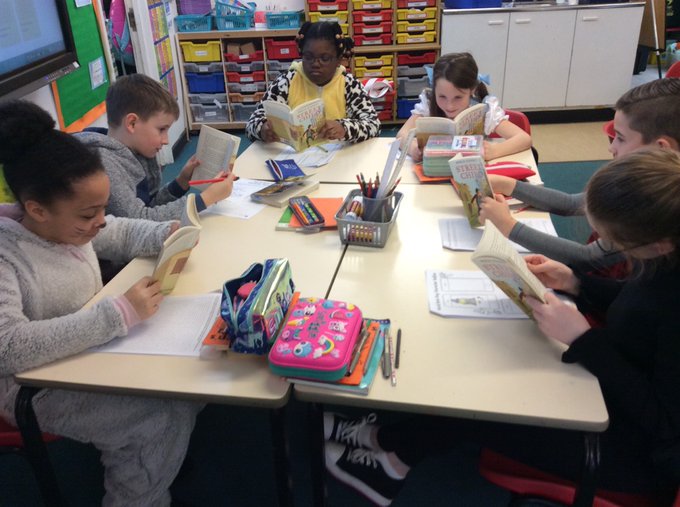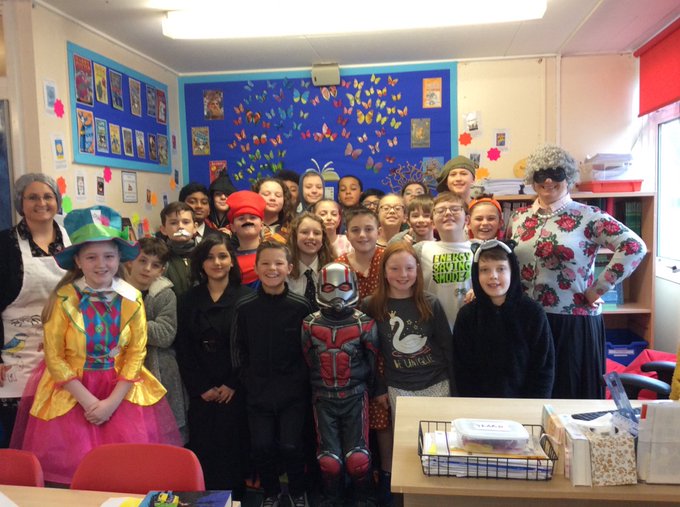 Please find below key documents relating to the teaching of Literacy in the school.